GymGoal
Data Backup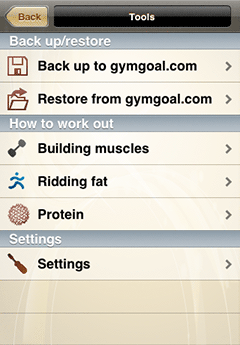 Your data is safe
We take all possible measures to prevent any data loss.
This completely free and not limited in time feature allows you to back up all your data (your logs, custom exercises, and everything else that you enter in GymGoal) to our server.
If anything happens to your device, you will be able to restore your data to your device, or to any other iPhone or iPod Touch.
You can also use this feature to copy your data from the free to the Plus version, or between your devices.
Tap the Tools button on the Home page to open this page.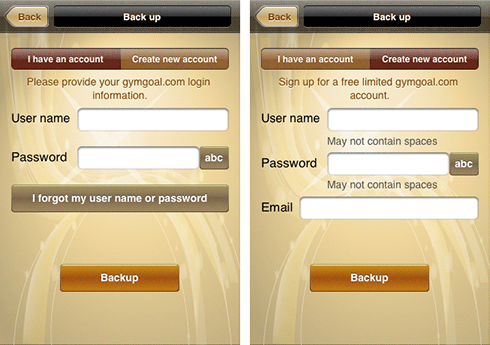 Back up
Select whether you already have a gymgoal.com account, or if one needs to be created.
I have an account
Enter your user name and password. If you forget your user name or password, they can be sent to the email address that you provided when you created the account.
Create an account
Enter your desired user name, password, and your email address to create a free account.
Only one account per email address is allowed. We will use this email address only to email you your user name and password if you forget them.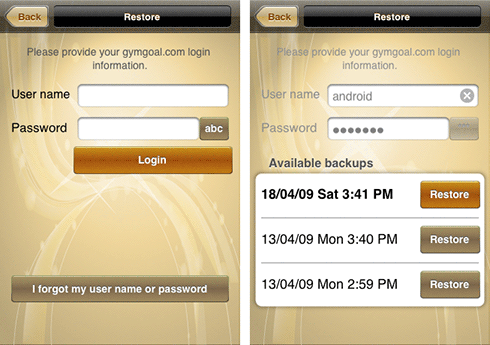 Restore
Enter your user name and password, and log in.
You can restore one of the last three backups. Select a backup file, and tap the Restore button.
Do not close GymGoal while your data is being restored.
You need to close and reopen GymGoal after restoring the data.