GymGoal
Exercise History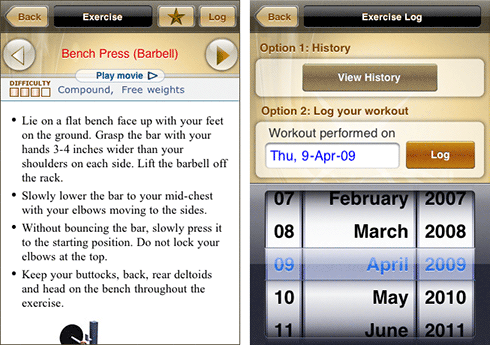 How to open
Exercise History shows data for one selected exercise.
You open Exercise History by first tapping the Log button on the exercise details page, and then tapping the View History button.
You can also open this page by first openning the workout history (Home > Workouts : History), selecting any day when this exercise was performed, and then taping on the exercise name.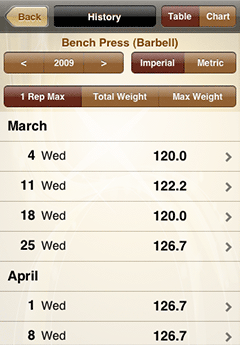 Table
The Exercise History page shows all days when this exercise was performed.
Select a year, then tap on a month to see all logged workout days for this month.
The table shows your 1 Rep Max, total weight lifted, maximum weight lifted.
1 Rep Max is the most important measure - it shows how strong you are with this exercise. It is calculated from your best set.
Tapping on a day opens an editable exercise log.
Use the Table/Chart top switch to see either the table or the chart (graph).